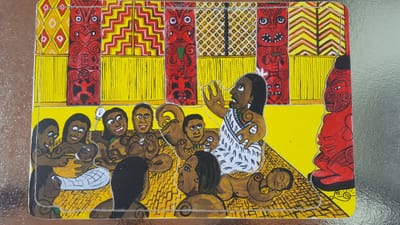 Kia Ora, my name is Leonie.
I make hand made, hard wearing, non toxic custom board Jig Saw puzzles.
It all started over 20 years ago when I could not afford to buy my 6 children Christmas presents. So I decided to make them some & this was the result. Hours of fun to be had.
A friend of mine who was a Kaiako at the local Kohanga Reo saw my puzzles & asked if she could purchase some & so Whakairoataahua took her 1st breath.
I hope you get as much satisfaction out of these puzzles as me & my children did & now the mokos.
PS: There are different puzzles in the making & will be available very soon.

KIa Ora.